---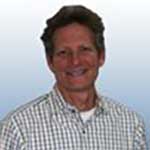 Al Eferstein
Office:
J.L. Turner Leadership Center
Phone:
270-384-8093
E-mail:
eferstein@lindsey.edu
Education
M.P.A.
Florida Atlantic University
B.A.
Florida Atlantic University
Al Eferstein, an assistant professor of Business Administration at Lindsey Wilson College, joined the full-time faculty in 1994, has owned and operated a number of small businesses, worked in management for organizations in the music, entertainment, and tourism industries. Al is a graduate of Florida Atlantic University School of Business and Public Administration, having received a Masters Degree in 1992. He then purchased a horse farm in Kentucky and began teaching courses in Business and Economics at Lindsey Wilson College. In 1995, he started an on-campus leadership training team called Students In Free Enterprise (SIFE), received multiple SIFE fellowship awards, and has been the faculty representative of the SIFE team for 17 years. In 1996, he was awarded the exemplary teacher of the year. In 1997, he was honored as teacher of the year. In 2004 and 2010, he was acknowledged as Who's Who Among America's Teachers for contributions made to educating students. A resident of Green County he faithfully served on the School Board of Education, helping teachers to find creative ways toward increasing technology and advance learning techniques in the classroom. He conducted multiple financial seminars and training programs for business and non-profit organizations that include Fort Knox National Company, Columbia Chamber of Commerce, and the LWC Seminar Series. Recently, he made two presentations for the Center for Entrepreneurship on the "Build Your Own Job" seminar series concerning how to prepare a business and marketing plan. My goal for the college is to help develop a student culture of creative ambition through the Center for Entrepreneurship that will produce successful business leaders and highly productive employees. Outside of professional interests, Al plays tennis and racquet ball with his colleagues, and enjoys living on the farm with his family, and standard-bred horses.
---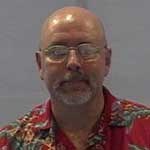 John E. Howery