---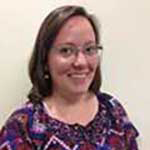 Katie Curry
Office:
J.L. Turner Leadership Center
Phone:
270-384-8124
E-mail:
curryk@lindsey.edu
Education
MAcc:
University of Kentucky
B.S.
Auburn University
---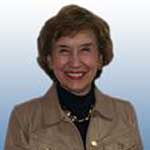 Linda McKinley-Grider
Sometimes our career paths take us full-circle and that it is the case with Linda Grider. She began her higher education at Lindsey Wilson College by earning an Associate in Arts Degree and then returned to the College to serve as Vice-President for Enrollment Management after completing her Bachelor Degree at the University of Kentucky and teaching three years in the Jefferson County Public School System in Louisville, Kentucky. During her first tenure at Lindsey Wilson College, the College experienced both enrollment growth and academic expansion and, as a result, became a fully accredited four-year college with an extensive, very successful evening college program structured for working adults. Mrs. Grider could identify with these adult learners because while working full-time at the College, she earned her Master Degree in Public Service from Western Kentucky University in Bowling Green, Kentucky. After seven busy, innovative, rewarding years at Lindsey Wilson College, she decided to pursue another career as a human resources professional. This career move took her into the manufacturing world where she experienced cutting-edge manufacturing processes and practices. At Batesville Casket Company, a division of Hillenbrand Industries, she served in all areas of human resources: recruitment and hiring, training, compensation and benefits, safety, employee development and labor relations. She wanted to complement her human resources experience by becoming certified in the Toyota Production System and conducting Kaizen training and events. This experience has provided her the opportunity to bring real-life work experiences to the classroom and, more specifically to the business students at Lindsey Wilson College. After leaving Batesville Casket Company, she entered the world of e-commerce when she became an employee of Amazon at Campbellsville, Kentucky. She served as Learning Manager which involved all aspects of training new employees to successfully open Amazon's large Fulfillment Center. She and her staff of certified trainers met their challenge by training over 2,000 employees in the technology skills required in the high tech world of Amazon. After two years at Amazon, she left to become Human Resources Manager at the CLARCOR manufacturing plant in Campbellsville, Kentucky. This was another start-up of a new plant and again she stepped up to the challenge of staffing a new plant successfully. CLARCOR is a multinational corporation that is one of the world's foremost manufacturers of filtration products. The Company has operations and sales offices on every major continent in the world. The Campbellsville Plant produced both residential and industrial air filtration products. In her eight-year tenure at CLARCOR, the plant evolved into a three-shift operation which met and/or exceeded its production, quality, and safety goals. Then came the economic crisis of 2008 and the decrease in the manufacturing sector, Mrs. Grider decided to look at re-entering the world of higher education, this time wearing another hat and filling another role as Director of Community Education and Outreach at Lindsey Wilson College. As Director, her duties include teaching in the Business Department and serving as head of the Center for Entrepreneurship. Thus the full-circle career path is completed. Development of the Lindsey Wilson College Center for Entrepreneurship has been one of Mrs. Grider's top priorities. The economic recovery of the United States is based to a great degree on the activities of its entrepreneurs. Entrepreneurs create both small and large businesses by taking their conceived business concepts to fruition. Mrs. Grider has a keen interest in entrepreneurship to further enhance the economic development of the area and to try to "spark" the entrepreneurial spirit in students and the general public. She enjoys coupling this with teaching in the classroom and helping students learn and grow. Being an entrepreneur herself, she and her husband run a farming operation that involves both horses and beef cattle. Between work and the farm, there is little spare time, but when there is, she enjoys cooking, decorating, gardening, landscaping, sharing time with friends and family, and, maybe, some shopping.
---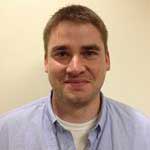 Michael Starr
Office:
J.L. Turner Leadership Center
Phone:
270-384-8030
E-mail:
starrm@lindsey.edu
Education
M.B.A.
Pfeiffer University
B.A.
Elon University
Michael Starr joined the full-time faculty of Lindsey Wilson College as an Instructor of Business in the fall of 2015 and is a member of the college's first cohort of online educators. Prior to joining Lindsey Wilson as a full-time faculty member, Michael was an adjunct instructor for Lindsey Wilson for more than five years facilitating introductory-level business courses in traditional online and synchronous remote course formats. Before beginning as an adjunct at Lindsey Wilson, Michael worked as Sarbanes-Oxley Compliance Coordinator at The Scottish Bank in Charlotte, N.C. monitoring and documenting material transactions. Michael received his BA from Elon University in May 2006 and his MBA from Pfeiffer University in August 2008. He began work on his DBA with a concentration in marketing at George Fox University in April 2012, completed his course work in December 2014, and passed comprehensive exams in February 2015. Michael is currently working on his dissertation at George Fox and hopes to defend in 2016. Following the completion of his dissertation, Michael plans to continue to research social media marketing and consumer behavior. Outside of his scholarly pursuits, Michael enjoys playing tennis and basketball, spending time with his friends, family, and two dogs, and the occasional video game.
---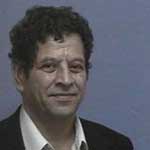 Mohammad Pourheydarian
Office:
J.L. Turner Leadership Center
Phone:
270-384-8149
E-mail:
pourheyd@lindsey.edu
Education
Ph.D.
University of Wisconsin, Milwaukee
M.B.A.
Roosevelt University (IL)
B.A.
University of Tehran
Mohammad Pourheydarian was born in Shahi, Iran. Scored top in the national university exam in mathematics and chose to major in Economics. During his year at Tehran University for three years Mohammad had internship in statistical analysis of department of commerce in Iran. After graduation from Tehran University Mohammad became the chief of security officer of three ports of custom office in southern Iran. Then he accepted the responsibility of the chief of administration office of the College of Economics of Tehran University. Mohamad moved to the United states on August 5th 1975, received his MBA from Roosevelt University in Chicago and then his PhD in Economics with concentration on International Trade and Finance from the University of WIsconsin and several years taught in colleges and University of Wisconsin-Baraboo. Mohammad had several small businesses including an International Trading Company in Louisville, Kentucky exporting engine oil to China. He joined the Lindsey WIlson College in 1990 teaching business and economics courses. Mohammad has certification in the Letters of Credit from US ExIm bank and more recently has been certified in International Commerce by the Kentucky World Trade center. He published two peer reviewed articles on J-Curve and the Demand for Money referenced by many including a Nobel Prize winner in Economics.He has six children currently from age 4 to 29. Recently Mohammad and his wife Melissa started an Art Studio in Campbellsville, Kentucky. Currently he busy with developing course in international business mostly for practitioners with less emphasize on theories hoping to leave a legacy at Lindsey WIlson College after retirement.. For many years Mohammad was a member of Kentucky World Trade Center and the American Economics Association. Mohammad enjoys playing ping pong and backgammons.
---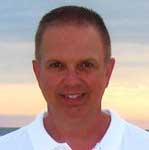 Tim Curry
Office:
J.L. Turner Leadership Building
Phone:
(270) 384-8142
E-mail:
curryt@lindsey.edu
Education
M.S.
University of Evansville
B.S.
Campbellsville University
Mr. Curry joined the Lindsey Wilson College faculty in 1988 and currently serves as an Associate Professor of Computer Information Systems. He has also served as the college's Faculty Athletics Representative to the NAIA since 1993 and as the Eligibility Chair of the Mid-South Conference since 2012. He holds a Bachelor of Science degree from Campbellsville University and a Master of Science degree from the University of Evansville. He and his wife Amy live in Greensburg with their three children.
---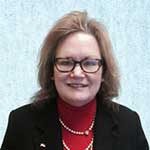 Trudy Dawkins Morlino
Office:
Off Campus
E-mail:
morlinot@lindsey.edu
Education
Ph.D.
Capella University
M.S.
Louisiana St. University
B.S.
Mississippi St. University
Dr. Morlino joined the Lindsey Wilson College faculty in August 2012. As an associate professor at Lindsey Wilson College, Dr. Morlino shares her business expertise with students and is an active member of the college's Center for Entrepreneurship Advisory Board, the college's Quality Enhancement Program, Lindsey Writes, and serves as the faculty adviser for Phi Beta Lambda. She has been an active participant in the world of business her entire life, starting with the family businesses in Mississippi. Having grown up in a small, farming community in the Delta of Mississippi, she learned early on that owning, operating, and managing businesses in various industries was something she wanted to be a part of. She earned her Bachelor of Science degree from Mississippi State University in Starkville, Mississippi. After graduation from Mississippi State University, Dr. Morlino continued her education at Louisiana State University in Baton Rouge, Louisiana, where she earned a Master of Science degree. After graduating from LSU, Dr. Morlino began her career in Little Rock, Arkansas, as the State Statistician for the United States Department of Agriculture. Her career path took her from Little Rock to Atlanta where she worked for many years as an Actuarial Analyst for a large, publicly held corporation in the financial services industry. A new baby changed her career path and Dr. Morlino was able to merge her analytical skills with a privately held corporation located in the Atlanta suburbs. As an adjunct professor of economics at a local college, she realized teaching was her passion so she decided to pursue her doctoral degree and entered the University of Georgia's graduate program in Economics. At the time, the University of Georgia did not offer classes in an online format so she completed her doctoral degree at Capella University with her dissertation, A Study of CEO Compensation and Firm Performance in the U.S. Airline Industry. In her spare time, Dr. Morlino enjoys spending time with her friends and family.
---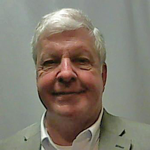 William Ward
Office:
Center for Entrepreneurship
Phone:
270-384-7467
E-mail:
wardw@lindsey.edu
Education
D.B.A.,
Northcentral University
M.B.A.,
University of Central Oklahoma
B.S.B.A.,
Western Carolina University
B.Min.,
Mid-Continent University
---