---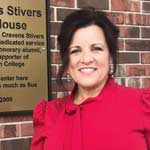 Tommie Ann Saragas
Assistant Vice President of Educational Outreach for Online and Graduate Programs
Tommie Ann is an advocate for social change and believes in the empowerment of others through educational opportunity. She was a member of the inaugural extended campus cohort and completed both her BA in Human Services and Counseling and M.Ed. in Mental Health Counseling and Human Development in the distance learning format. She is a Licensed Professional Clinical Counselor and is currently pursuing her Ph.D. in Industrial and Organizational Psychology. Tommie Ann began her career with Lindsey Wilson in 2004 as an Enrollment Coordinator. In 2006, she added the role of adjunct instructor for LWC's School of Professional Counseling. Still teaching, she transitioned to Regional Enrollment Director in 2007 to develop and supervise the Southern Appalachian Region, which consists of 5 extended campuses in KY and VA. She accepted the role of Assistant Vice President of Educational Outreach for Online and Graduate Programs in 2018 and is excited about the future of LWC Online. In each role, she has maintained a student-focused commitment to delivering Lindsey Wilson's mission and dedication to excellence. As co-founder and president of the Harlan County Boys and Girls Club, as well as Chair of the Kentucky Area Council of BGC of the Commonwealth, Tommie Ann volunteers her time to ensure that Kentucky's children have a safe place to become. Although she is honored to serve LWC and BGCA, her favorite roles include being a mom to her children Ty and Andi and "Mimi" to Elly.
---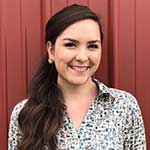 Katie Mcgaha
Online Administrative Assistant
Katie is a native of Columbia, Kentucky. She attended Lindsey Wilson College from 2016 to 2020 where she earned her Bachelor's degree in Human Services and Counseling as well as an Associates's Degree in Christian Ministries. Katie joined Lindsey Online as an Administrative Assistant in September of 2020, shortly after she graduated. She knew that she wanted to work at Lindsey Wilson College because they really do mean LWC is family, you are constantly supported, loved, and encouraged by those around you. She wants to make a difference in student's lives like the mentors and leaders did when she attended Lindsey Wilson. In her free time, Katie likes to hang out with her twin sister, watch classic movies and go on adventures with loved ones.
---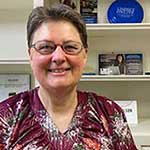 Darlene Batcher
Online Administrative Assistant
Darlene resides in Campbellsville, Kentucky with her family. She joined the LWC Online team as an Administrative Assistant in April 2021. She is a first-generation graduate student who is dedicated to helping others achieve their educational goals. Her desire to empower students mirrors the heart of LWC's mission to serve "Every Student, Every Day". Her experience is vast and includes serving as a medical billing and coding educator. She completed a BA in business administration and recently her MBA in Healthcare Management. Darlene is very involved in the local church and enjoys spending her free time with family.
---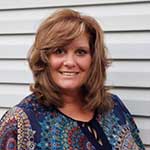 Glenda Pickett
Online Admissions Representative
Glenda Pickett joined the Lindsey Wilson College family in November of 2014 from Berry College in Lindale, Georgia. She began her journey with LWC as Administrative Assistant. Her support in the Western Region went above and beyond to meet the needs of the region. Glenda has transitioned to Admissions Representative. She has a genuine passion for LWC and what we offer our students. Glenda makes "Every Student Every Day" a priority in the Western Region.
---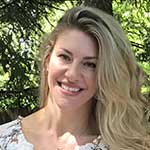 Keeley Stewart
Online Admissions Counselor and CHD Specialist
Keeley Stewart has been an employee of Lindsey Wilson College since 2015. She started as an Enrollment Coordinator at the Hopkinsville, KY campus and later transitioned to the Lexington, KY campus. Keeley now holds the position of Online Admissions Counselor, Counseling and Human Development Master's Program Specialist with our School of Professional Counseling. Keeley has a passion for serving the students of LWC and the School of Professional Counseling. Keeley takes great pride in her work and our mission statement, "Every Student, Everyday".
---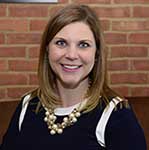 Ashley M. Miller
Director of Online Student Success
Ashley is a native of Shelbyville, Kentucky. She completed her undergraduate degree from the University of Kentucky and her Masters in Organizational Leadership from the College of Business and Economics at Campbellsville University. Ashley began her career with Lindsey Wilson in 2011 as the Director of Career Services and a First Year Experience Instructor. Through her role in Career Services, she developed online curriculums for satellite campus workshops and worked with residential, commuter and remote students on career development. Ashley joined the Lindsey Online team in 2016 as the Success Coach and has enjoyed assisting online students to have a successful and engaging College experience. Ashley loves the small campus atmosphere of Lindsey Wilson and the personalization LWC is able to provide, even in an online format. As the Success Coach for Lindsey Online, she's been excited to see Students Bridge the gap between their work experience, past educational experiences and career goals through their online program. She, her husband Powell, their son Aiden and dog Sammie reside in Shelbyville.
---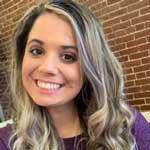 Brandi Berry
Online Student Success Coach
Brandi is a native of Scottsville, Kentucky. She completed her bachelor's degree in Human Services and Counseling from Lindsey Wilson College. Brandi has a passion for helping others. She enjoys being active in her community and is a member of her local church. Brandi first worked for Lindsey Wilson College as the Graduate Assistant at the LWC Scottsville Extended Campus. In November of 2020, Brandi joined the Lindsey Online team as a Success Coach. She enjoys focusing on each students' needs, providing support, and helping them in their goal of being a successful student. Brandi has always loved Lindsey Wilson College and truly believes in their motto of "Every Student, Every Day." Brandi loves reading books, being outside, and most of all spending time with her husband, daughter, and their dogs.
---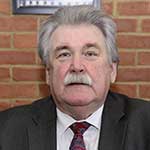 Dr. Jerry Wood
Director of Program Development and Strategic Partnerships
Dr. Jerry G. Wood is currently living in Knoxville, Tennessee and Southwest Virginia. He grew up in West Virginia and received a BBA in Accounting from Marshall University, an MBA from King College, and a doctorate from Argosy University/Sarasota. He assumed his current position in 2017 and is now working to deliver the LWC mission in the Knoxville area. Dr. Wood began his career in sales working for Apple Computer as Apple Educational Sales Consultant and later formed his own business selling computer software and supplies. He became Town Manager in the Town of Tazewell, Virginia, was elected to various positions and remained there until his governmental retirement. Dr. Wood managed numerous projects, local, state, and federal while town manager. During this tenure, he decided to return to school obtaining his MBA and Doctorate in Business Administration (DBA) in Accounting. After departing local government, Dr. Wood obtained a teaching position and later became MBA Director at King University. He brings a wealth of knowledge and energy to LWC and the LWC Online classrooms as an adjunct instructor in the MBA program. Dr. Wood is a member of many organizations including the Project Management Institute, (ETPMI) East Tennessee Economic Council (ETEC), Anderson County Workforce and Education Committee, Council for Christian Colleges and Universities, Committee of 100, and nearly every Chamber of Commerce in the Greater Knoxville Area. Dr. Wood has attended and spoken at conferences and Chambers of Commerce in several states. His presentations have included such titles as The History of Accounting Leading to the Great Depression, The Cost of Policing: Accountability and the Local Dilemma, History of Accounting in the Appalachian Coal Fields (ongoing research), How to Survive in Difficult Times, and The Importance of Continuing Education. Dr. Wood is married and has 3 sons, a daughter, and 4 granddaughters.
---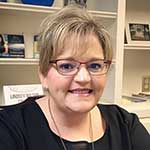 Leigh Bullard-Dews
Online Admissions Counselor
Leigh is a native of Opp, Alabama and moved to Columbia, KY five years ago. She is a Communication/Christian Ministries Major at Lindsey Wilson. She is passionate about college students, both traditional and non-traditional. Leigh is adamant about challenging others to find and become not only who they are, but who they are meant to be. "Every Student, Every Day" is more than just a motto; for Leigh, it is a way of life. Leigh is an advocate for helping the less fortunate in our community. She is very involved in the daily life of students at Lindsey Wilson. She is a member of Antioch United Methodist Church and spends most of her free time with her family. Leigh is a very big supporter of Lindsey Wilson Athletics, but is partial to the Lindsey Wilson Softball Team, her husband, David Dews, is the Head Softball Coach at LWC. Leigh and David have three children, Konnor, Charleigh, Pearson and a fur baby, Saban.
---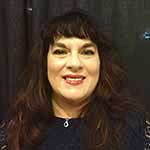 Cindy Whaley
Enrollment Coordinator for Educational Outreach and Online Programs
Cindy Whaley joined the LWC Online Team in November 2018 as an Enrollment Coordinator for Educational Outreach and Online Programs. She is passionate about transforming lives through higher education. Cindy is committed to connecting people to the educational program that will best meet their personal and career goals. She brings more than twenty years of experience as a professional educator to assist every person she serves. In addition to her career as a classroom teacher, Cindy has provided guidance to students who are just beginning their college experience. She also has an extensive background advocating for education access as well as mobilizing resources to provide students with opportunities to attend college. Cindy holds a B.A. from Middle Tennessee State University and a M.S. from the University of Tennessee. She is most proud of her family…her husband, Chris and their two children, Jonathan and Tori. They reside in Harriman, Tennessee where both Chris and Cindy proudly serve the community through their roles as educators.
---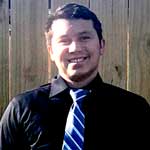 Thomas Hoebeke
Enrollment Coordinator for Educational Outreach for Online and Graduate Programs
Thomas Hoebeke joined the Lindsey Wilson College (LWC) Online team in November 2019 as an Enrollment Coordinator for Educational Outreach and Online Programs. Since joining LWC, he strives to help prospective students choose an educational program that meets their personal and professional goals. He serves as the LWC representative at the Pellissippi State Community College in Knoxville, TN. He is a first-generation college graduate and can easily relate to those who are the first in their family to take the step into higher education. Understanding the struggle, Thomas chose to become an advocate for others by providing guidance to students who are in the beginning stages of their own college careers. A former instructor once encouraged him to "Do what makes you come alive". For Thomas, that is found guiding each student toward success every day! His passion and purpose echo the LWC mission of "Every student, Every Day". Thomas earned a BA in Business Administration from King University and plans to obtain an MBA at LWC. In Thomas's free time he enjoys spending time with his family, exploring the mountains of East Tennessee, and especially loves skateboarding with his friends.
---